Since its inception in 2005, Tomorrowland has captivated electronic dance music (EDM) enthusiasts from around the world, transforming Boom, Belgium into an otherworldly realm of music, fantasy, and awe-inspiring experiences. With its unparalleled stage designs, top-tier DJs, and an atmosphere drenched in pure euphoria, Tomorrowland Belgium has become the pinnacle of EDM festivals. As we embark on a journey into the extraordinary, let's uncover some intriguing facts about this iconic event.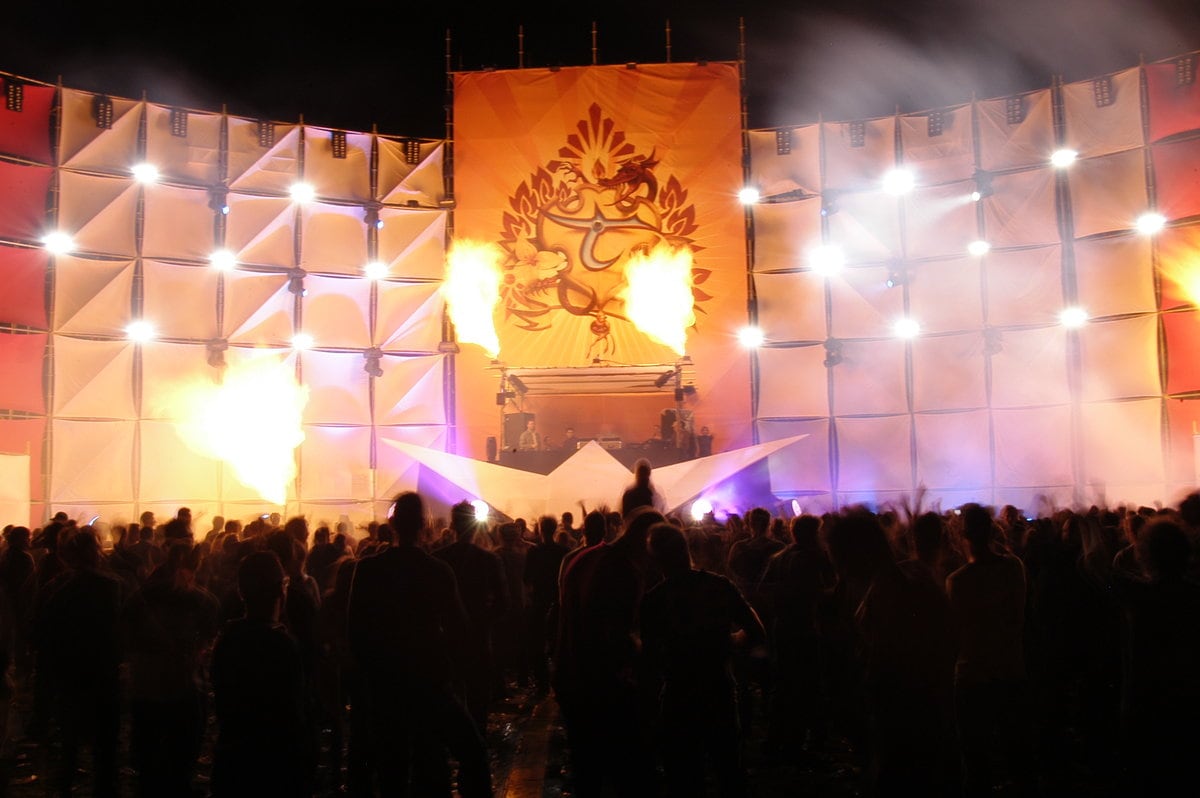 1. Origins and Evolution:
Tomorrowland was founded by two Belgian brothers, Manu and Michiel Beers, who aimed to create a unique music festival experience. The inaugural edition in 2005 attracted a modest 9,000 attendees. However, it quickly gained momentum, evolving into an international phenomenon that now welcomes over 400,000 visitors from more than 200 countries.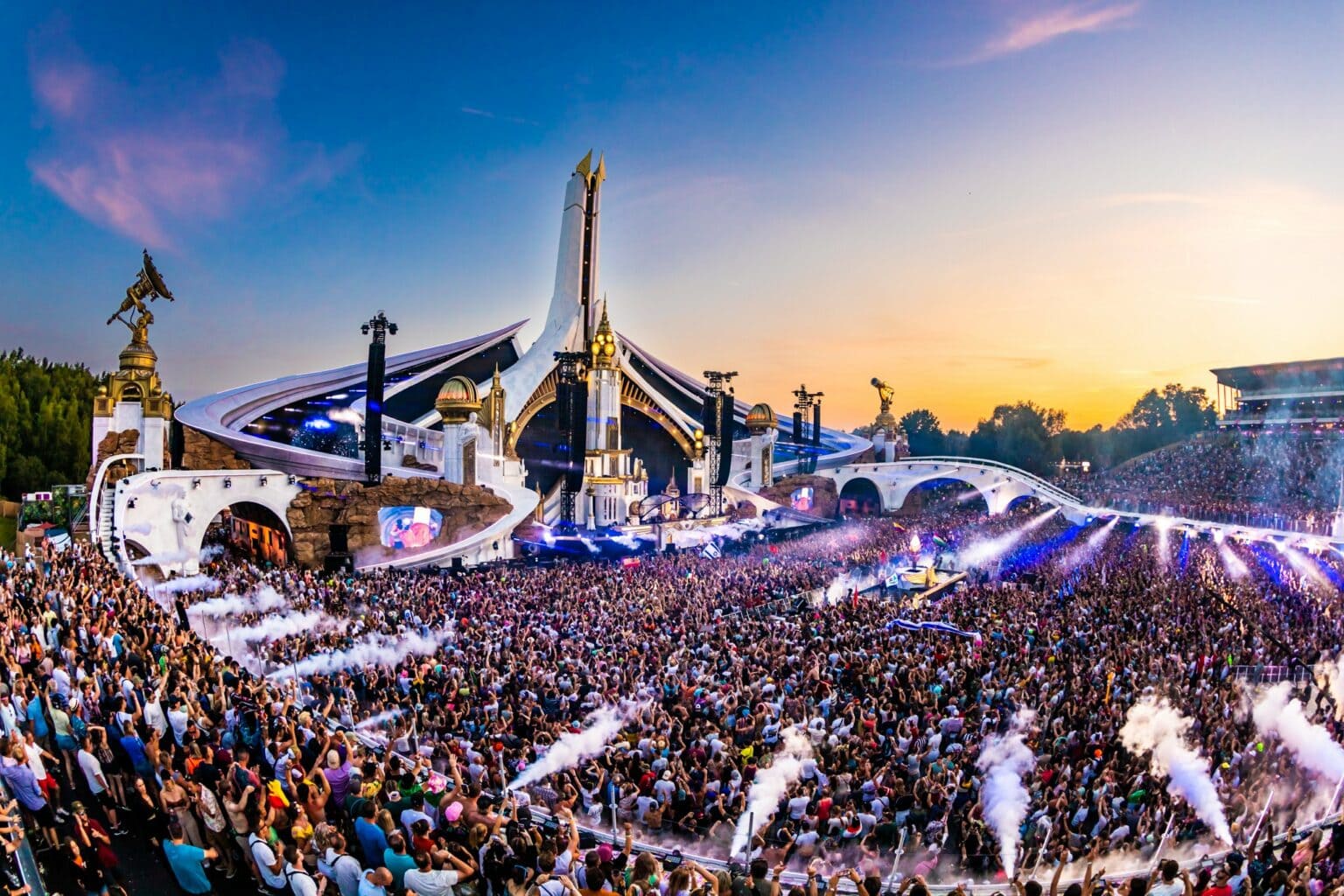 One of the defining aspects of Tomorrowland is its breathtaking stage designs. Each year, the festival unveils meticulously crafted and artistically themed stages that transport attendees into alternate realities. From colossal book-shaped structures to floating volcanoes and even a fully functioning Ferris wheel, the stages at Tomorrowland are a testament to the organizers' commitment to creating an immersive experience like no other.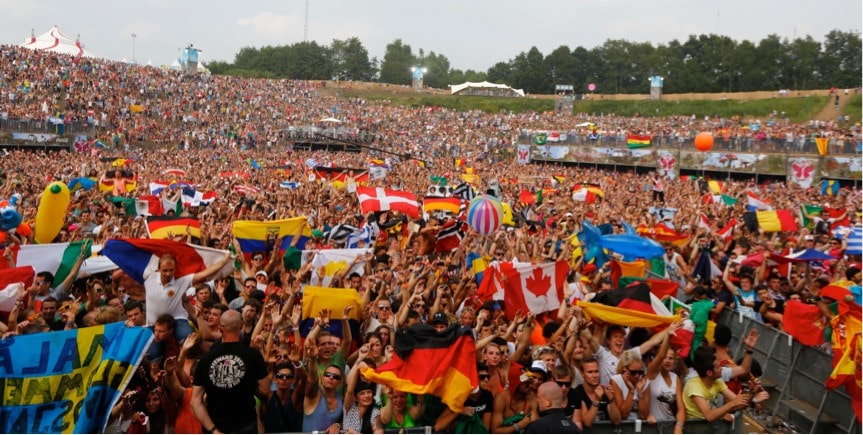 Tomorrowland Belgium is renowned for its exceptional lineups featuring some of the world's most renowned DJs and producers. The festival's main stage, known as the "Mainstage," has seen performances by legendary artists such as Martin Garrix, David Guetta, Armin van Buuren, and Tiësto. The event also showcases a wide variety of electronic music genres, ensuring there's something for everyone's taste.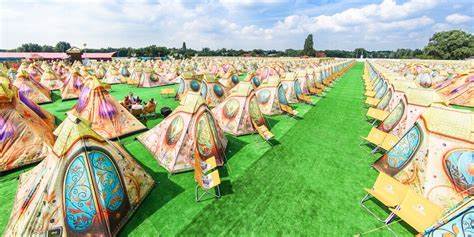 Tomorrowland's camping ground, DreamVille, adds an extra dimension to the festival experience. DreamVille offers a range of accommodations, including pre-pitched tents, luxury cabanas, and even a vibrant "Gypsy" area inspired by nomadic cultures. The community-like atmosphere encourages festivalgoers to bond and connect with like-minded individuals from around the globe.
Thanks to its commitment to innovation and embracing technology, Tomorrowland Belgium has expanded beyond the physical festival grounds. The organizers introduced "UNITE with Tomorrowland," a concept that connects multiple cities around the world via live streaming, allowing fans to experience the magic of Tomorrowland simultaneously, regardless of their location.
In 2019, Tomorrowland debuted a groundbreaking collaboration between classical music and electronic dance music, aptly named "The Symphony of Unity." The unique performance combined a 60-piece symphony orchestra with some of Tomorrowland's most beloved anthems, providing an awe-inspiring fusion of genres and demonstrating the festival's ability to push creative boundaries.
7. Sustainability and Philanthropy
omorrowland actively promotes sustainability initiatives, striving to minimize its ecological footprint. Through initiatives such as "Love Tomorrow," the festival focuses on environmental awareness, waste reduction, and renewable energy solutions. Moreover, Tomorrowland Foundation supports social projects, enabling positive change in communities around the world.
The Tomorrowland experience is filled with unforgettable moments. From surprise guest performances to extravagant fireworks displays and confetti showers, the festival continually surprises and delights its attendees, ensuring they leave with memories that last a lifetime.
Tomorrowland Belgium has cemented its place as the ultimate destination for electronic dance music lovers, offering an unparalleled fusion of music, art, and immersive experiences. As the festival continues to evolve and captivate audiences worldwide, these fascinating facts only scratch the surface of the magic that unfolds within its grounds. Tomorrowland Belgium is not merely a festival; it