West End Girls by the Pet Shop Boys is a defining synth-pop track, a social commentary, and a perfect embodiment of what it looks like when art is born of multitudinous influence. In this week's Flashback, we'll look at this "Song Of The Decade" and what became a hailing moment in the career of Neil Tennant and Chris Lowe's synth-pop duo.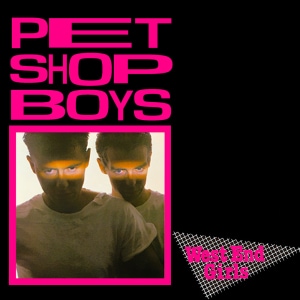 Initially sparked after Neil Tennant indulged in a gangster film—a genre in cinema notorious for displaying the lives and crimes of rough-and-tumble communities—this record expresses a similar sentiment of wealth disparity and its coordinating social climate, but from the perspective of 1980s London. Highlighted by the lyrics "the East End boys and West End girls," the song follows a group of boys from London's poorer East End as they commute to the West End, where the girls are wealthier and thus, make better candidates for social climbing.
The song even takes lyrical inspiration from the famed poem titled "The Waste Land" by T.S. Lewis, making it a certified decoupage of inspiration (and sounds, but more on that later).
In addition to its decoupaged nature, this track also exemplifies the natural evolution a piece of art takes after being shuffled between many hands over several years. West End Girls was released as a single on two separate occasions, by two independent record labels, with two significantly individual sounds made by two producers.
The song's initial production by Bobby Orlando for its 1984 release was done in pursuit of creating a "hip-hop sound" from a British perspective and voice. As for the actual sonic construction, West End Girls pulled musical elements from popular music at the time, including a drum line from "Billie Jean" by Michael Jackson and a pleasantly derivative baseline from "The Message" by Grandmasters Flash.
After cutting ties with Orlando, however, a new version of the track emerged for the synth-pop duo, with help from producer Stephen Hague. The 1985 rerecorded track took upwards of a week to complete and took on a more polished sound with a film-noir-esque approach. This version opens with a cinematic fade-in, perhaps as an homage to the song's original inspiration, and ends with a reimagined jazz riff created by Emu Emulator I & II.
In both instances of production and release, West End Girls went on to find commercial success. The track's first release through Bobcat Records struck gold in the California club scene, particularly in San Francisco and Los Angeles. And later, the rerecorded way, released through the label EMI, garnered widespread success across Europe, even reaching and maintaining the number one position on the UK Single Chart for two weeks.
Many years after this record cemented the Pet Shop Boys as a "national treasure" (according to Michael Hubbard from musicOMH) and received its fair share of records and accolades, West End Girls re-entered the charts in both February and March of 2021.
This art is the kind that comes together in the same way that many seemingly disparate thoughts come together by somehow weaving personal inspiration, sound, and talent into one cohesive idea. It is a firm example of what happens when an artist pulls inspiration from many different places and allows evolution to occur naturally over time. And as proven by the song's continued success in the modern-day, this kind of creativity and collaboration leads to impact and longevity in the lifecycle of a piece.