Be prepared to experience the ultimate talent showcase in dance music with Spinnin' Records! Special workshop sessions will be conducted by veteran figures of the industry on October 19 at Hotel Arena. During this event, these experts will hone the unique and innovative abilities of emerging talents in the dance music scene.
But that's not all! The World's Biggest Demo Drop (WBDD) contest is returning!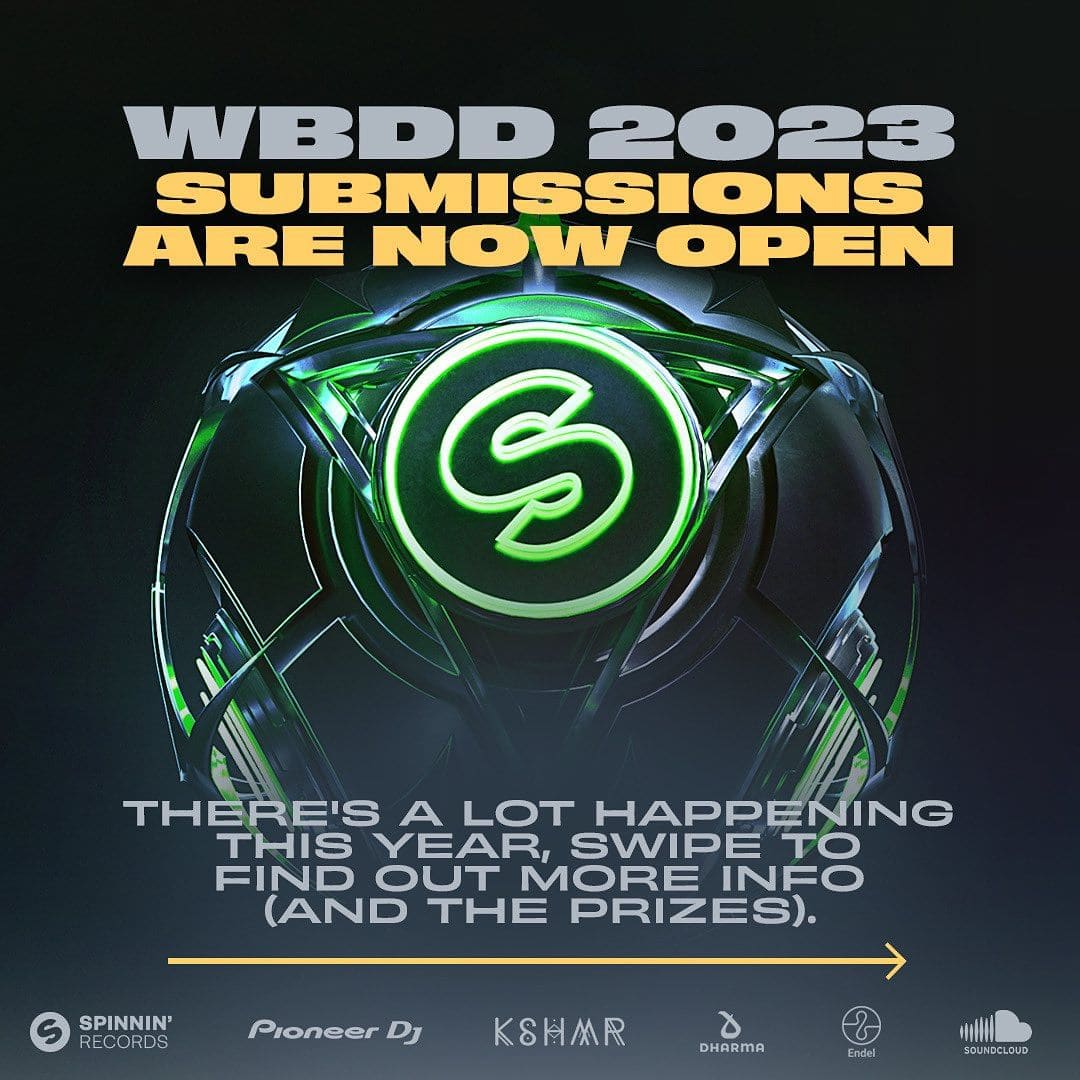 For people who might not be familiar, WBDD has stood as the most significant annual DJ talent competition for more than two decades. It is a component of Spinnin' Records' continuous initiative named Academy XL, designed to unite and provide resources to the worldwide EDM production community, presenting them with an even more remarkable opportunity to expand their musical creations. This platform enables rising stars globally to deliver their best demos, vying to secure an official release through Spinnin' Records or Musical Freedom.
The initial phase of WBDD follows its regular process, wherein contestants submit their demos. This year, participants can send in their demos from August 8 at 10AM CEST until September 15 at 5PM CEST!
But of course, be inventive with your submissions—craft original audio uniquely yours, steering clear of copyrighted content or pre-existing samples. Should you utilize (royalty-free) samples, be prepared to provide the origins' names and URLs upon Spinnin' Records' request. Remember, your demo should showcase only those samples that demand no extra 'green lights' aside from the existing owner-provided clearances.
As an added opportunity, emerging talents can engage in a virtual feedback event hosted on the vibrant Spinnin' Records Discord hub. Here, they will receive appraisals from Spinnin' Records' accomplished artists and the insightful A&R team.
Following the closing of the submission period, a group of judges will select 10 to 25 finalists, from whom five standout tracks will be chosen. These selected tracks will be given official releases on different Spinnin' labels and compiled into a special WBDD EP.
In a groundbreaking twist, the latest edition of the World's Biggest Demo Drop has ventured into the metaverse realm. What's truly impressive is that the winning tracks from the previous year were not limited to a release on Spinnin' Records alone. They took on a new avatar as NFT offerings through a collaboration with LGND Music. This forward-thinking approach brought forth an entirely novel dimension of digital distribution for the champions.
Furthermore, the event's official release celebration, held online for the first time within The Sandbox platform, showcased the winning DJs' music and even featured virtual appearances by each DJ in the form of non-player characters (NPCs) that participants could interact with.
Fresh artists are rolled out regularly, and Spinnin' Records rules the online realm with flair, captivating millions through its YouTube channel (with a whopping 30 million followers and snatching the International Dance Music Award for the best YouTube Channel in early 2019), not to mention its hip presence on other popular social platforms.
As dance music evolved from an underground gem to the planet's reigning musical genre, Spinnin' Records embarked on a parallel journey. Boasting a bunch of sublabels (think Tiësto's Musical Freedom and Oliver Heldens' Heldeep Records) and dropping fresh singles like hot dance moves every single week, Spinnin' Records has been the ultimate launchpad, propelling DJs – including globally renowned stars – into the stratosphere of their careers.