The album "First Time," released 18 years ago, is a masterpiece from start to finish. Offer Nissim's clean yet powerful drums and Maya Simantov's ethereal vocals make for a winning combo. 2005 feels like a lifetime ago, so let's look back and relive the good times brought on by the album.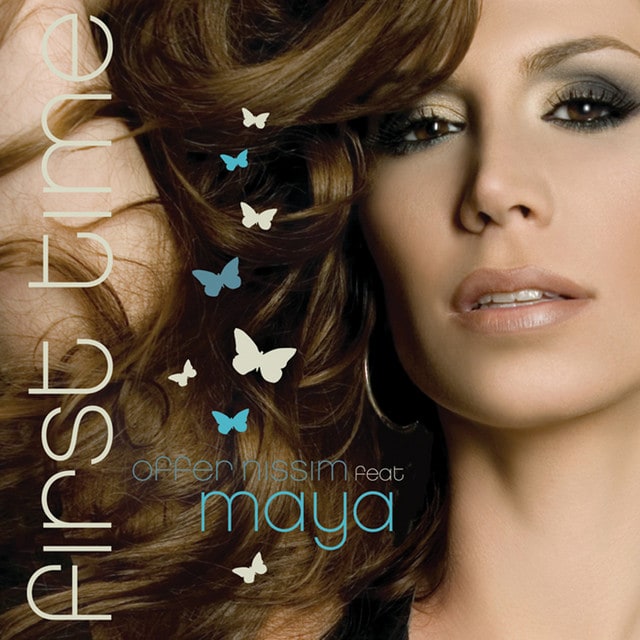 In 2005, Israeli vocalist Maya Simantov and DJ Offer Nissim released their first-ever album, "First Time." It featured eleven songs sung in English and one in Hebrew and was created at Studio U-Turn Tel-Aviv in 2004 and 2005 with additional production by Yinon Yahel. All of the songs' lyrics and melodies were written by Maya, except for "Summer Night City," which was written by Benny Andersson and Björn Ulvaeus.
The fusion of Offer Nissim and Maya Simantov's talents made their album a global success in the House music genre, particularly throughout France, the United States, Mexico, Greece, and Brazil. "First Time" has been hailed as a classic by critics and fans alike in Israel, while Maya continued to shock their growing legion of admirers by releasing unexpected hits after another. The duo wowed the crowd at every performance, attracting the attention of top DJs, producers, and executives worldwide. Peter Rauhofer, owner of Star69 Records and a Grammy-winning music producer, is one of them.
But who are Offer Nissim and Maya Simantov separately?
DJ and music producer Offer Nissim was an early advocate of Israel's Gay community and club scene long before either was recognized as culturally significant.
The Tel Aviv, Israel-born, gender-bending musician remains hidden from fans who want to know everything there is to know about him. Instead, he constantly stays in his flat all day, listening to music.
Eventually, Offer Nissim became a DJ, specializing in tribal, complex, and progressive house. He has a large fan base thanks to the widespread popularity of his remixes and interpretations. Offer has produced music since 1993 and is now widely recognized as a DJ legend.
Renowned for his success in DJing and remixing, Offer Nissim became part of the dance label Star69 Records in 2004 in New York City, owned by none other than Peter Rauhofer. Not long after that, Israeli music and nightlife magazines "DJ Ha'ir" and "Layla" named Offer their DJ and Man of the Year for the fourth year in a row in the same year, and he became an overnight icon among the country's music fans.
Offer Nissim's name is now synonymous with an "electrifying and stunning presence on the turntables" and "unique sound developed in Nissim's studio works" among clubgoers, especially gay clubgoers.
Meanwhile, Maya Simantov is a well-known figure in the Dance and House music scenes, where she has been active for more than a decade. She has composed music for Dana International, Rita, and Sarit Hadad, and her hits include "Everyone Needs a Guy," "Let Me Live," "Alone," "Be My Boyfriend," and many more. Maya has established herself as a valuable music community member over the past few years, demonstrating exceptional skills as a vocalist, lyricist, songwriter, and composer.
Maya Simantov has performed in front of hordes of adoring fans in cities as diverse as Tel Aviv, Sydney, Mexico City, and New York. With classic songs like "Everyone Needs a Guy" and "Alone," Maya has been hailed by the LGBT community worldwide as their iconic diva. Since then, Maya Simantov has become one of the most in-demand performers at LGBT Pride events across the globe.  And thanks to that, she had two consecutive sold-out performances to 10,000 people at Bloomfield Stadium!
Maya Simantov's meteoric rise to prominence traces back primarily to her work with legendary club DJ Offer Nissim. Her 2005 first album, produced by Offer Nissim and titled "First Time," was an international smash. It was critically acclaimed and sold millions of copies. "First Time" has sold more copies than any other dance album in Israel.
We can only conclude that two unique people can find common ground in their love of music, creating an album that will stand the test of time.