The Eurovision song contest is an international event like no other. In many ways, the creative equivalent to the Olympics or the Super Bowl, Eurovision brings together an entire continent to celebrate the fantastic art of songwriting.
Loved by many within Europe, as the years have gone by, the competition has also begun to gain something of a following outside the continent. Every year, music lovers all over the world tune in to see the sheer spectacle of what each nation will put forward, and similar contests (such as the American Song Contest) now take place all across the globe. Eurovision has become a worldwide event, and this year, the organizers are taking notice.
Shaking Things Up For Eurovision 2023
Eurovision 2023 is set to take place in May in the British city of Liverpool, and there's a lot to be excited for. Aside from another year's lineup of outstanding artists, this year will also represent a significant shift in tournament rules.
As the Eurovision organizers put it, these changes will bring "power to the people" by placing more importance on the votes of individual viewers than ever before. Jury votes will now be scrapped entirely from the semi-finals and combined with a public vote for the finals. This means that the public vote will have real power to sway the competition, adding a new layer of excitement and tension to the proceedings.
But it's not just European viewers who are being given more say.
Yes! That's right! If you live outside of Europe, you'll still be able to vote in this year's Eurovision.
While it's not entirely clear what inspired this major shift in voting policy, it's sure to be a welcome one from many of Eurovision's non-European fans. That being said, in practice, a non-European vote won't count for as much as a European vote, as all votes from outside of Europe will be tallied as one country.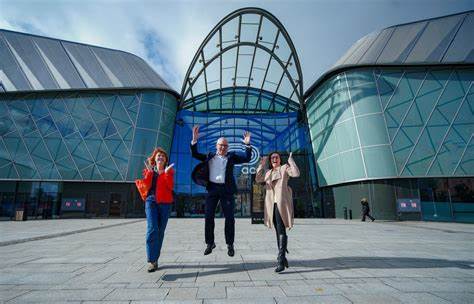 With the European Broadcasting Union stressing its desire to give more power to the people, many are wondering why they've still chosen to include a panel of music professionals in the final result.
In their words, they wish to ensure that "all the songs in the Grand Final can be assessed on the broadest possible criteria."
It's an interesting stance that will no doubt prompt many conversations amongst viewers about the value and purpose of judges. Still, here at Nexus Radio, we're glad to see music lovers being given more ways to engage with this incredible international event.
Throughout its life, Eurovision has often had to change in big and small ways to stay fresh and keep up with the times. This year's changes in particular, signal a natural desire to make Eurovision a more interactive experience, but only time will tell whether this is a one-off or the start of a new trend.
Either way, Eurovision 2023 looks set to be as spectacular as always, and we can't wait to see what each country will put forward.