Recently knighted as an Officer in the Order of Orange-Nassau by the Dutch King (the third DJ to receive this honor after Armin Van Buuren in 2011 and Tiesto in 2003), DJ Ferry Corsten is a voice ubiquitous to the world of trance and electronic dance music. This week, we flashback to one of the producer's most prolific hits from the mid-aughts, "Rock Your Body, Rock."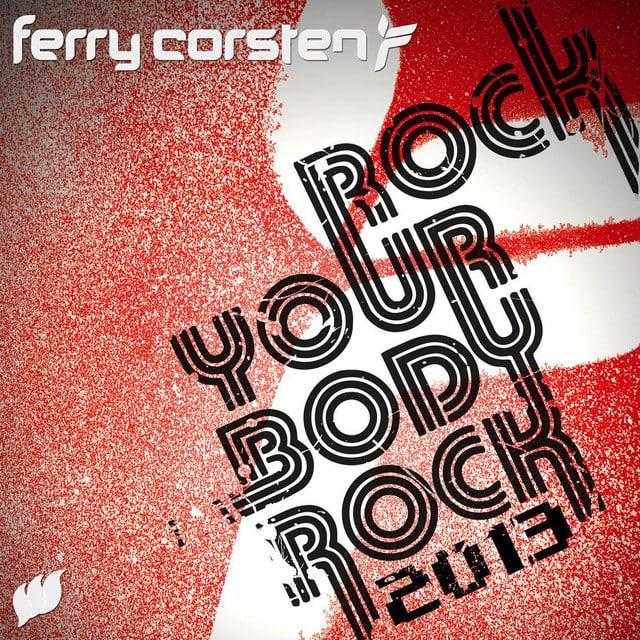 Born in Rotterdam and expressing an interest in electronic music from an early age, Ferry Corsten first began DJing at fifteen, when he would create mixes for his fellow classmates to dance to at school functions. Taking his earliest inspiration from Dutch radio legends Ferry Maat and Ben Liebrand, the young DJ received his introduction to the music industry through the underground world of hardcore gabber in the nineties; he would only later go on to explore other genres like club-house and trance.
At the start of his career, Ferry Corsten worked under various pseudonyms, including System F, Pulp Victim, Albion, Gouryella, and Moonman; with this last one, he debuted on the UK Singles Chart with his single "Don't Be Afraid." In the period following this release, Ferry dropped several more charting hits, including "Gouryella" (with Tiesto), "Out of the Blue", "Carte Blanche (with Vincent de Moor), and a remix of Samuel Barber's "Adagio for Strings" which was awarded the Best Remix of the Year at the 2000 Dancestar Awards. The DJ debuted on DJ Magazine's Top 100 DJs Poll in 2000 and has consistently been featured on this list, peaking at #5 in 2004 and 2005; most recently, in 2022, he ranked at #87.
The top-charting single from Ferry Corsten's debut album Right of Way (2004), "Rock Your Body, Rock," has become a staple of the trance music typical of the aughts. Right of Way was launched at the Heineken Musical Hall with over four thousand clubbers as part of an eight-hour set and featured four singles: "Punk," "It's Time", "Right of Way," and, by far, it's the best-performing track, "Rock Your Body, Rock" which peaked at #11 on the UK Singles Chart.
There's something whimsical and intensely hardcore about the production of "Rock Your Body, Rock", which takes some influence from Ferry Corsten's gabber roots without straying too far from trance conventions. Featuring masterful synth riffs and a pounding four-on-the-floor beat, the track's central elements are its hyperactive drum machine and a vocoded voice singing an ear-worm worthy hook: "I'm on a mission / Let me take you back and forth / I've got a jam that's gonna make you scream for more / From New York, London to Amsterdam / Let's rock, I wanna rock your body rock."
If you're a trance fan, there's no way you won't enjoy this track, which dramatically exemplifies the golden beginnings of this genre while incorporating something essentially Ferry Corsten in its production. The record is bombastic and bold, never letting up, and honestly, the perfect song to dance to—a trait that much of this prolific producer's discography shares.
To hear this track and more of Ferry Corsten's best-known hits, make sure to tune into Nexus Radio.