In 2010,
Freemasons
added an unbelievable Eurodance fusion with a disco to their impressive discography. The soaring strings of "Believer" were elevated further still by the talent of Wynter Gordon, but it sadly did not capture too much attention from the public.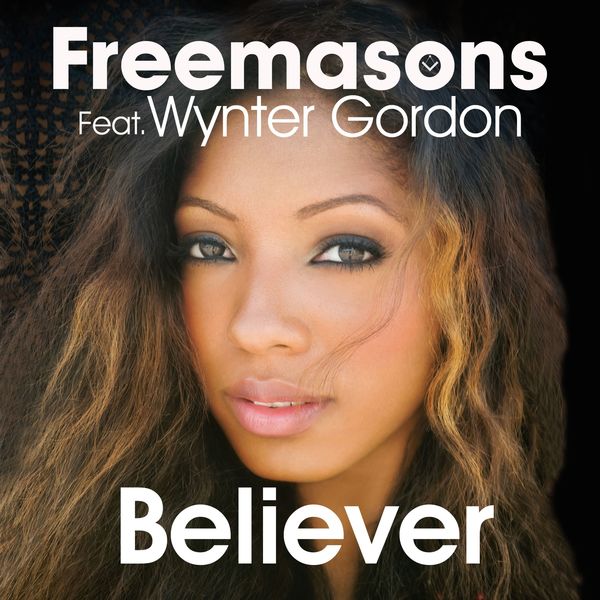 Freemasons
are a DJ duo from Brighton in England known for fusing house, disco, and Eurodance sounds. Naming themselves after their local pub, Freemasons Tavern, the duo began their careers in 2005, producing a combination of covers of Jackie Moore's "This Time Baby" and Tina Turner's "When the Heartaches is Over." The resulting "Love on My Mind" charted at number 11 in the UK. Their career progressed steadily until 2010, when they produced their most musically impressive track, "Believer."
To create "Believer,"
Freemasons
collaborated with
New York
City singer Wynter Gordon. Gordon signed to Atlantic Records in 2004. Working on her debut album With The Music I Die in the background,
Wynter Gordon
worked on collaborative tracks with various artists. Between 2004 and 2010, Gordon worked with Flo Rida, David Guetta, Jennifer Lopez, and of course, Freemasons. Releasing her album off of the growing hype around her in 2011, Gordon's career was springboarded. She formed her quintet, The Righteous Young, and more impressively, worked with Beyonce on her legendary 2016 album Lemonade.
"Believer" is a Eurodance-disco fusion classic of epic proportions. Staccato strings punctuate the atmosphere created by a stylish baseline and Wynter Gordon's sensational vocals. Energy drives through the entire track, and from the first note till the last, you don't want to stop dancing. When the drop comes towards the song's end, the strings surge higher still, and you feel like flying. The lyrics are equally powerful, with Gordon urging her partner to make her believe in the power of love.
"Believer" achieved nowhere near the chart success that its beautiful production and emotion deserved. It failed to chart on all weekly markets, apart from the US
Dance Chart
and the Dutch Singles Chart. "Believer" peaked at just number 46 in the Netherlands and number 11 in the US.
"Believer" was later featured on the
Freemasons
third studio album of completed mixes. Shakedown 3 was released in 2014, a 27 track long compilation of the Freemasons best work between 2009 and 2014. The low commercial success of "Believer" was reflected in low commercial success for Shakedown 3. Despite the ambitious nature of this project, it peaked at number 10 on the UK Dance Album charts and number 76 on the UK Compilation Charts. This Freemasons album failed to chart in any other markets.
Freemasons have sadly not produced any more music together for five years. Likewise,
Wynter Gordon
has also rarely produced music under that moniker for some time. However, you can still hear from these talented artists through different means. Wynter Gordon continues to collaborate as and songwriter for the most prominent artists in the world. Recently, Diplo benefitted from her help on his track "So Long." Chances are, you have listened to her work without even realizing it. You are more likely to hear from Freemasons, though, with Russell Small and James Wiltshire producing and DJing solo.