This flashback article focuses on 'Turn the Tide', Sylver's breakthrough track and most popular work to date. After success in Belgian from its release in June 2000, 'Turn the Tide' was released worldwide in March 2001 by Byte Records. It currently has 8 million streams on Spotify and is loved by trance fans worldwide as a definitive genre track.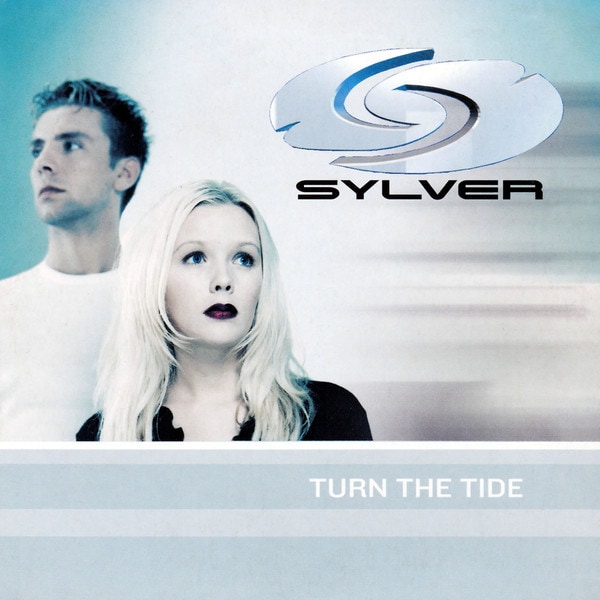 Sylver is an influential Belgian Eurodance, trance, and pop group from Belgium. They were formed in 2000 as a two-piece group made up of singer Silvy De Bie and keyboardist/writer Wout Van Dessel. In 2009, they were joined by John Miles Jr, an English guitarist known for his previous work with Milk Inc.
'Turn the Tide' is an 8-minute long tribute to trance and Eurodance. It is held together by a rising and falling bass line. Each note has stereo separation from the last, making the track feel like it is swirling around you. It is joined by thumping bass drums, clapping snares, off-beat high hats, and skippy bells. Eventually, ethereal organs come into the mix. These elements cut out, isolating Sylvie De Bie's stunning vocal. Finally, the pieces come back in and are joined by driving synth pads that will knock you back.
And it is the vocals that are the stand-out on this track. De Bie's performance is emotional, apologizing for the hurt she has caused the protagonist, begging that they take her back. The hook ends with the heartwrenching line, "if you could give me one more chance, I'd love to turn the tide."
This flowing track, giving each element its chance to shine, rose to well-deserved acclaim. It was received well by Eurodance fans reaching number 1 on the Ultratop 50 chart in Belgian. 'Turn the Tide' was popular in the rest of Europe, rising to number 2 on the
German
charts and number 6 on the UK Dance Charts.
Riding the wave of success, Sylver worked hard to create another track like 'Turn the Tide.' They released 'Skin' in January 2001 and 'Forever in Love' in April 2001. 'Turn the Tide' would later become a key track on their debut album, Chances. Chances did pretty well in the European album charts. It was 19th in the yearly Belgian Albums chart and peaked at number two in the Belgian weekly charts. The album would also go "Gold" in Germany for selling over 500,000 units.
'Turn the Tide' would not have been possible without the work of Regi Penxten, writing most of the trance banger. Born Reginald Paul Stefan Penxten, the
producer
was one of the biggest names in the trance scene in Belgium during the early 2000s. He worked extensively with Milk Inc, Dimitri Vegas & Like Mike, and of course, Sylver.
Sylver took a hiatus in 2013 when singer Silvy De Bie decided to work on solo projects, but they came back together in 2016. Sylver is still active. They continue to produce and tour, most recently releasing a cover of Losing My Religion. Follow their feed and listen to
Nexus
Radio to keep up with their output.