Armin van Buuren's renowned A State of Trance Festival is set to undergo a significant change as it moves from Utrecht to Rotterdam in 2024.
This exciting development was announced during a recent episode of the A State of Trance radio station, which was broadcasted live from the tallest residential building in the Benelux region.
For over a decade, A State of Trance Festival has been based in Utrecht, but the decision to relocate to Rotterdam was made due to the festival's plans for expansion in the upcoming year. The demand for tickets to this year's festival has been exceptionally high, leading the organizers to believe that Rotterdam has the potential to become the global hub for trance music.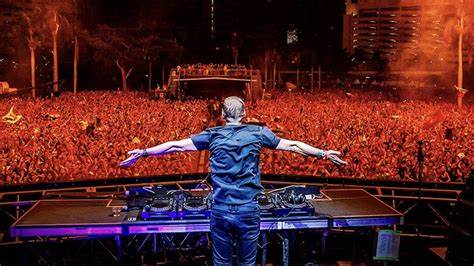 In addition to its remarkable lineup of DJ sets, the 2023 ASOT Festival will feature daytime programming, offering attendees a range of activities including masterclasses, demo drops, panels, and artist Q&A sessions.
Earlier this year, Armin van Buuren's esteemed Armada label made headlines with the launch of BEAT, the first-ever dance music investment firm. Partnering with Pinnacle Financial Partners, a leading asset manager, BEAT aims to invest more than $100 million into expanding its portfolio within the first two years.
Currently, all eyes are on the highly anticipated ASOT Festival in London, which will take place on July 2nd to celebrate the brand's 20th anniversary. Set to be the largest trance event in the city's history, the festival expects an audience of 20,000 at the Dockyards, an enchanting open-air venue by the waterfront.