Nervo's already had an exciting 2018, and we're only three months in! The Australian DJ twins Liv and Mim recently talked with DJ Mag about their careers, their music, and what they want to tell women in this age of public sexual harassment scandals.
The interview occurred the day after their seventh consecutive show in five days during Carnival in Brazil, Mim sporting a broken nose and stitches from a swimming accident, and the sisters don't appear the least bit tired – a testament to the energy they bring to the music scene. "The word 'tired' simply does not exist in NERVO's vernacular," as DJ Mag says. They've already performed on MTV's TRL and The Tonight Show Starring Jimmy Fallon, and they're scheduled to be in Miami later this month and hosting their own #NERVONation stage at Tomorrowland this summer.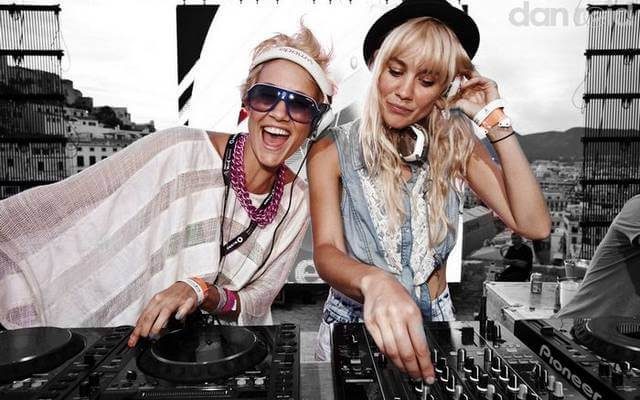 Nervo also discussed the music they've been making lately, and their label Got Me Baby Records. "When you play a set, there is a responsibility of making the crowd move and playing certain records. But there are other records that you can release on your label or that you can put on your radio show that are not records that you'd ever play out. It's another nice creative outlet for us," Liv said of writing music for a record versus for a live set.
They also spoke of their identity as EDM and pop artists: "I think we are copping a bit of a backlash from it now. I feel like [EDM is] a dirty word in a lot of places, which I think is a shame," said Liv. But, she added, "I think EDM is dance music. I think it's alive. I think it's kicking." Mim agreed.
Since it is Women's History Month, Nervo had a few things to say about living in a post-Weinstein world. "I think it's the beginning of something huge," said Liv. "I think women no longer need to be afraid to say anything. I think that's where it starts to change. We're finally in this place where women can tell their truth." Mim added that the duo think about the decisions they make, because they know that other women look up to them. She also made the caveat that there is still a ways to go: "Sometimes we do think a second time before we make decisions based on where we are and what other women look up to us for. I will say the techno DJs, they're great. They set the example. I think they're great female pioneers. Sadly in the more commercial space of dance music, there are [fewer] credible women."
However, at the end of the day, their message to women who want to do what they do is just to go for it!