Welcome to another exciting edition of Flashback Fridays, where we turn back the clock to rediscover iconic tracks from the past. Today, we're diving into the enchanting world of DJ Sammy's timeless hit, "The Boys of Summer." Released in 2002, this captivating dance cover breathed new life into Don Henley's classic rock track from the 1980s. Join us as we explore the allure of this unforgettable song and its enduring place in music history.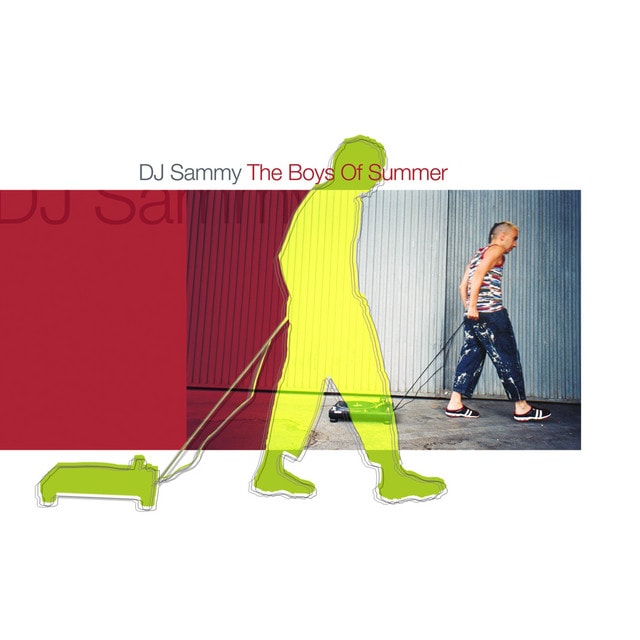 "The Boys of Summer" perfectly exemplifies the art of reinvention. DJ Sammy, along with vocalist Loona, took Don Henley's original masterpiece and transformed it into an irresistible dance anthem. They infused the song with electronic elements, energetic beats, and a euphoric atmosphere, giving it a new identity while paying homage to its roots. This modern take on a beloved classic captivated audiences worldwide.
With "The Boys of Summer," DJ Sammy tapped into the power of nostalgia, evoking a sense of longing for summers past. The song resonated with listeners who were drawn to its nostalgic lyrics and infectious melodies. It effortlessly transported them to sun-soaked beaches, carefree road trips, and memories of youthful romance. This ability to capture the essence of nostalgia is a testament to the track's enduring popularity.
"The Boys of Summer" became a global sensation, topping charts in several countries and captivating listeners with its infectious energy. It achieved remarkable success in Europe, particularly in the United Kingdom and Germany, where it reached the top of the charts. DJ Sammy's reimagined version of the song introduced it to a new generation while also garnering appreciation from longtime fans of the original.
This dance rendition of "The Boys of Summer" quickly became a staple in clubs and party playlists worldwide. Its infectious beats, pulsating rhythms, and soaring vocals created an electrifying atmosphere on the dancefloor. The track's ability to unite people in celebration and evoke a sense of shared joy is a testament to its enduring appeal and DJ Sammy's masterful production skills.
More than two decades later, "The Boys of Summer" continues to be cherished by music enthusiasts across the globe. Its distinctive sound has left an indelible mark on the dance music landscape. The track has been featured in various films, television shows, and commercials, solidifying its place in popular culture. Its timeless quality ensures that it remains a go-to track for those seeking an uplifting and nostalgic musical experience.
DJ Sammy's "The Boys of Summer" stands as a shining example of a successful reinterpretation of a classic song. It captures the essence of nostalgia while injecting it with a fresh, dance-infused energy. As we revisit this remarkable track on Flashback Friday, we celebrate its ability to transport us to bygone summers and the memories they hold. So, put on your dancing shoes, turn up the volume, and let DJ Sammy's "The Boys of Summer" transport you to a place where the sun never sets.