English DJ Sigala told the Daily Star recently that he hopes a track he worked on with Kylie Minogue will be released soon. He started collaborating with her on a dance-pop song, but her album "Golden" ended up going in a more country direction.
"I started doing stuff for her album but she decided to go off in a slightly different angle, a more country vibe so it didn't really fit," he said. "The song we've done I've always loved and she sounds amazing on it so I really don't want that to go to waste. It's classic Kylie, when she sang on it it was like this huge '90s sound, very up her street, big piano sounds."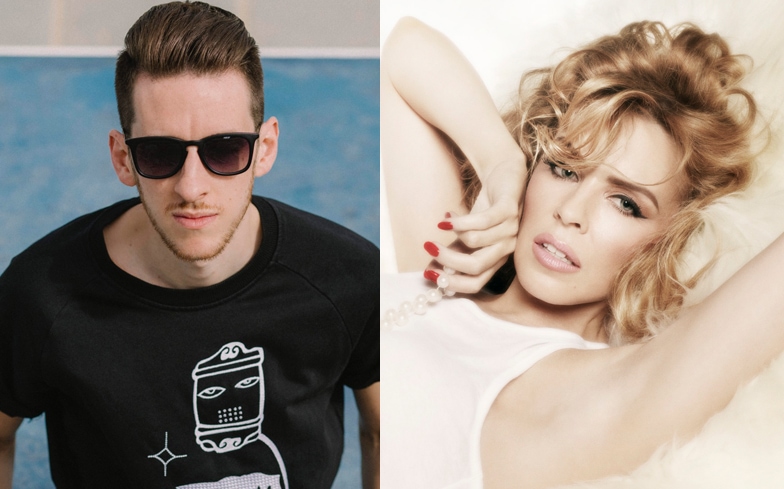 We won't have to wait too long, it seems, as it has been reported that the untitled collaboration should make a public appearance after Kylie's 50th birthday at the end of May.
Sigala said that he was overwhelmed and excited when he heard how much the Australian pop star liked what he'd been working on. "The 'Easy Love' hitmaker previously revealed he was overwhelmed when he found out Kylie fell in love with his song and was considering releasing it as her comeback single," reports Kokomo Perspective. It was weird for him, because he has yet to actually meet Kylie. "I wrote the songs with a few other people and the guys I wrote it with happened to be working with her already," he said. "They showed her the song and she went crazy for it, apparently, hopefully, she wants it to be her single."
He also gave fans a bit of a teaser about the tone and contents of the song. Despite rumors that it would delve into Kylie's break up with ex-fiance Joshua Sasse last year, Sigala says that the track is very upbeat and more about wanting to know how the other person is feeling. "So it has a happy vibe to the lyrics as well. I guess it can be related to a few different situations and she related it to her's."