Since first coming together more than two decades ago, Télépopmusik has gifted the World with some of the dance music scene's most adored tracks. But 2022 marks something extraordinary as their most iconic single, "Breathe," turns 20 years old. This week's Flashback celebrates the success of "Breathe" and its significance for a generation!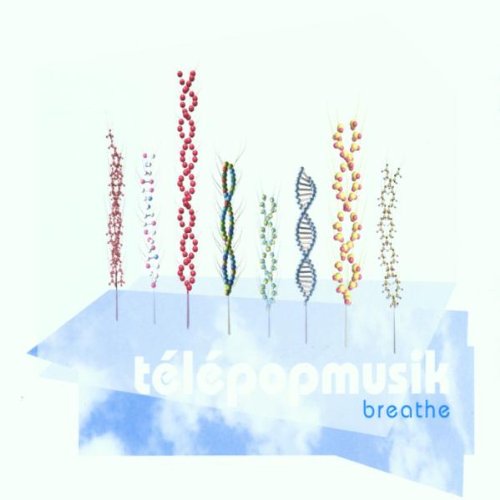 Meet the Télépopmusik
Télépopmusik formed their musical stylings in French dance music, following in the footsteps of Air, Les Rhythmes Digitales, and Dimitri from Paris. Fabrice Dumont, Stephan Haeri, and Christophe Hetier created the core trio in 1997 after burning out with earlier bands. Dumont established the dream pop ensemble, Autour de Lucie, Hetier was the popular DJ Anti-Pop, and Haetri was a member of Planet Zen.
Through popular singles, sold-out tours, and creative soundtracking on numerous high-profile advertising campaigns, Télépopmusik's elegant sound has become firmly etched in the public's consciousness. But we must never forget that, above all, they are a band that has always sought creative perfection. Their trajectory has been flawless thus far, a matter of letting the music speak for itself.
Télépopmusik's Most Successful Single
Genetic World, the group's first album, was released in 2001, with many singles from the album released afterward. "Breathe," which featured vocals by Scottish artist Angela McCluskey (from the Wild Colonials), was the lead single from Genetic World, and its genres are lounge, electronica, and chill-out. It was their first hit track and their most successful single to date. It peaked at #78 on the Billboard Hot 100, where it stayed for ten weeks, and #42 on the UK Singles Chart; it also peaked in the Top 10 on the Hot Dance Club Play chart in the United States.
"Breathe" was nominated for a Grammy Award under the category of Best Dance Recording at the February 2004 ceremony but lost to Kylie Minogue's "Come Into My World."
The Song's Significance
If one had to describe Télépopmusik's "Breathe" in only a few adjectives, words like tranquil, beautiful, and soothing spring to mind. When it was released two decades ago, the chilled-out soundscape initially caught the attention of electronic music fans, but it has since been embedded in the brains of everyone worldwide. Aside from being featured in Télépopmusik's performances and the sets of other DJs, the track has been used in various advertisements, promo videos, movies, and television episodes.
In 2003, "Breathe" was featured in an advertisement campaign for Mitsubishi's Outlander model and Peugeot's 307 in the United Kingdom in 2002. "Breathe" was also used in Visa Europe's "Love Every Day" advertising campaign. In 2013, the indie pop band New Navy performed the song, which was included on the compilation album Majestic Casual: Chapter 1.
After nominations at the French Victoires de la Musique Awards and the US Grammy Awards, Genetic World earned critical and public acclaim, selling over 350,000 copies and becoming one of the first French albums to sell in all world markets.
Télépopmusik's Legacy
Télépopmusik was among the first bands to perfect the idea of multi-collaboration with many vocalists on a single album format, with simple dreamy compositions and sophisticated production that never cramped the catchy hooks.
Singers like Angela McCluskey and ex-Earthling rapper Mau made hits like "Breathe" their own without ever overpowering the band's distinct sound.