The biggest week in the EDM calendar is finally here for anyone living in or near Miami. Today marks the start of Miami Music Week, a city-wide EDM music festival, all building up to the epic, three-day-long Ultra Music Festival.
Right now, artists and fans from all over the world are gathering in the south of Florida for an unforgettable week of music mayhem. From nightclubs to hotels, to even boats, practically every venue in the city is prepping for a party like never before.
Ten Years in the Making
This year, Miami Music Week is celebrating its 10th anniversary, which means it will be bigger and better than ever before. The Music Week began in 2011 to create a lead-up to the already popular Ultra Music Festival. Since then, year on year, the organizers have been determined to add more events, more artists, and include more venues in this truly awesome week.
All the Biggest Names
As a truly international event, Miami Music Week attracts artists big and small from worldwide. Afrojack, Pendulum, Martin Garrix, David Guetta–the list of outstanding artists performing this year goes on and on and on. You won't be able to move for incredible musicians doing what they do best.
It might not be glamorous, but if you haven't already, you should take a moment to think about transport. Traffic in Miami is like traffic in any city. While it should obey ordinary–if slightly inflated–rush-hour expectations during Music Week itself, once Ultra Music Festival starts, it will go out of the window.
That's why you should take the time to read up on Miami's public transport. Miami has a variety of cost-effective ways to get yourself around without getting stuck in dreaded traffic jams. If you want to make sure you don't miss any fun, then public transport is indeed your friend.
The second thing to mention is the heat. Again, it might seem obvious, but you're going to be spending a lot of time standing around in crowds of people. Add to that the fact that Miami is in a tropical region, and you might often find yourself reaching for an empty bottle of water. You must stay hydrated, wear sunscreen, and look after yourself.
Okay, okay, we're done spoiling the fun. Miami Music Week is finally here, and the whole world of EDM music is pumped up and ready to go. So whether you're a massive artist, an aspiring musician, or just a fan who's ready to hit the dance floor, it's time to get this party rolling!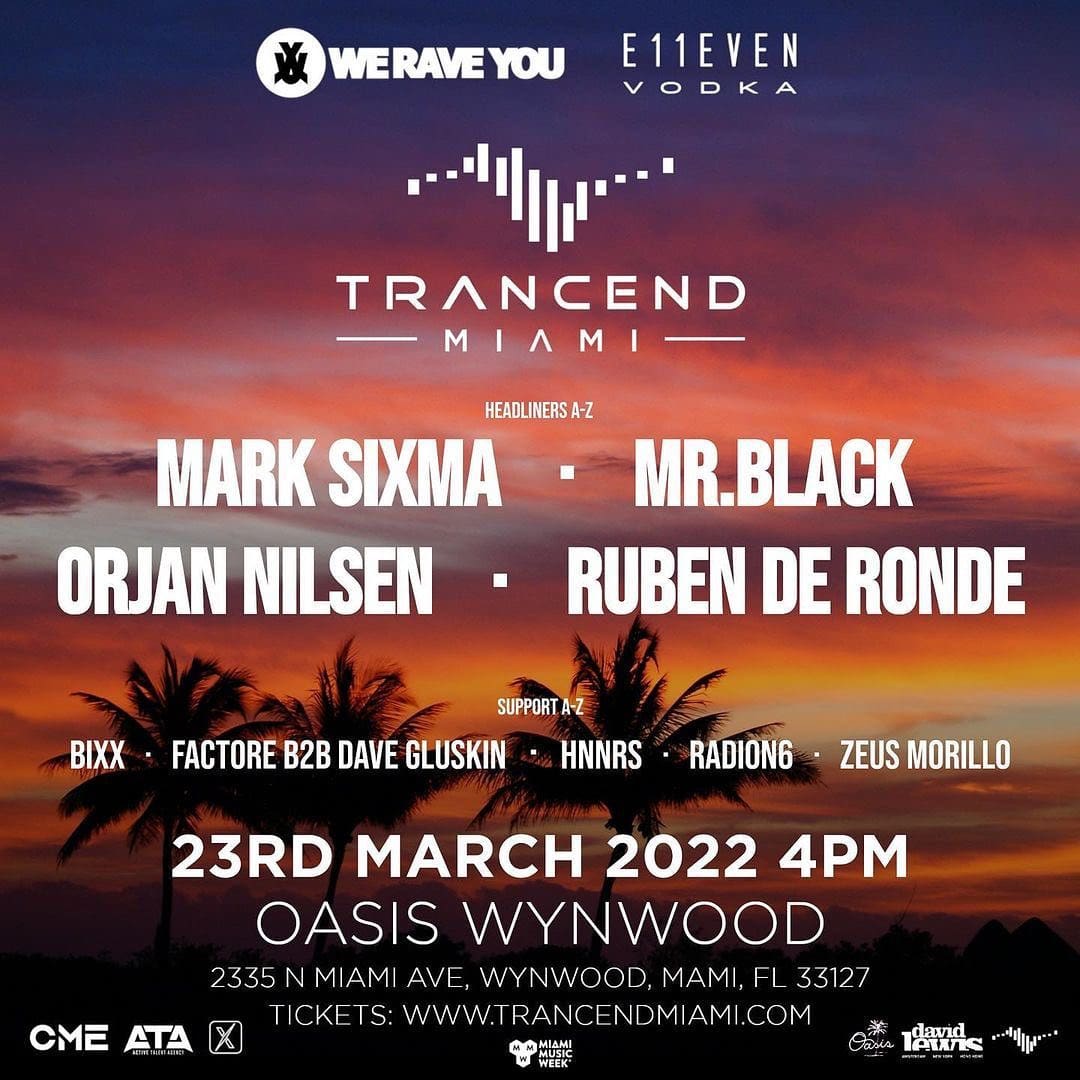 -Mark Sixma -Mr Black -Orjan Nilsen -Ruben de Ronde
Spinnin' Session Pool Party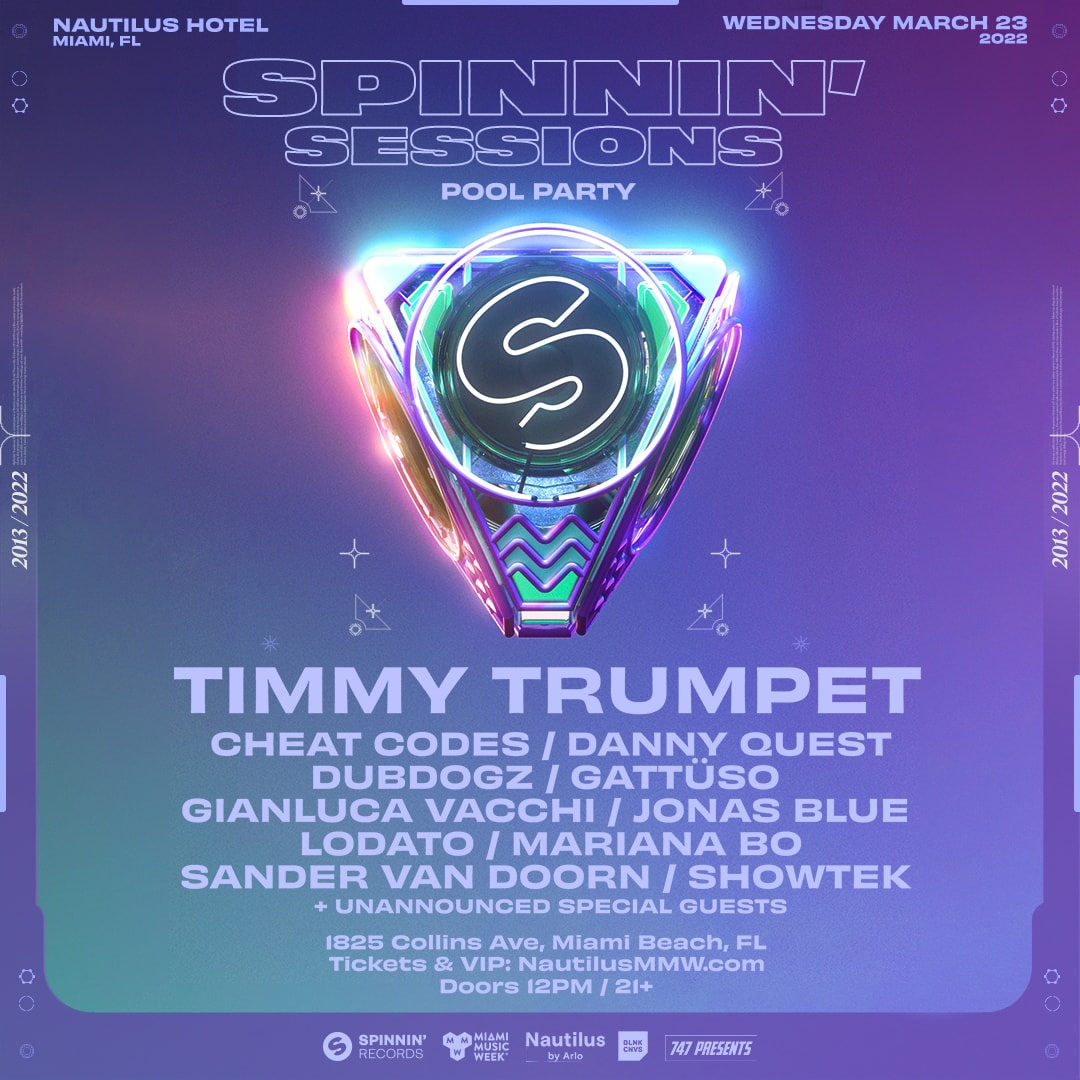 Timmy Trumpet, Cheat Codes, Danny Quest, Dubdogz, Gattüso, Gianluca Vacchi, Jonas Blue, Lodato, Mariana Bo, Sander van Doorn, Showtek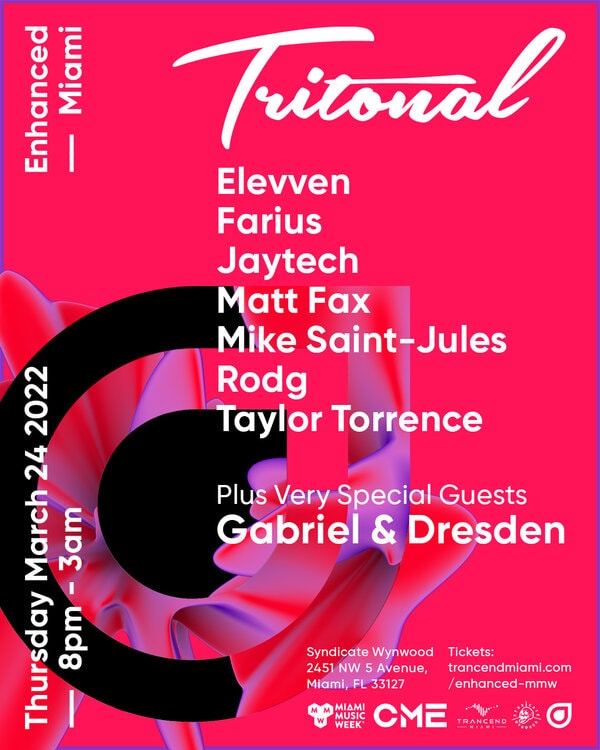 Tritonal, Farius, Jaytech, Matt Fax, Mike Saint-Jules, Rodg, Taylor Torrence, Plus Very Special Guests: Gabriel & Dresden
Revealed presents Miami Wynwood Open-Air Edition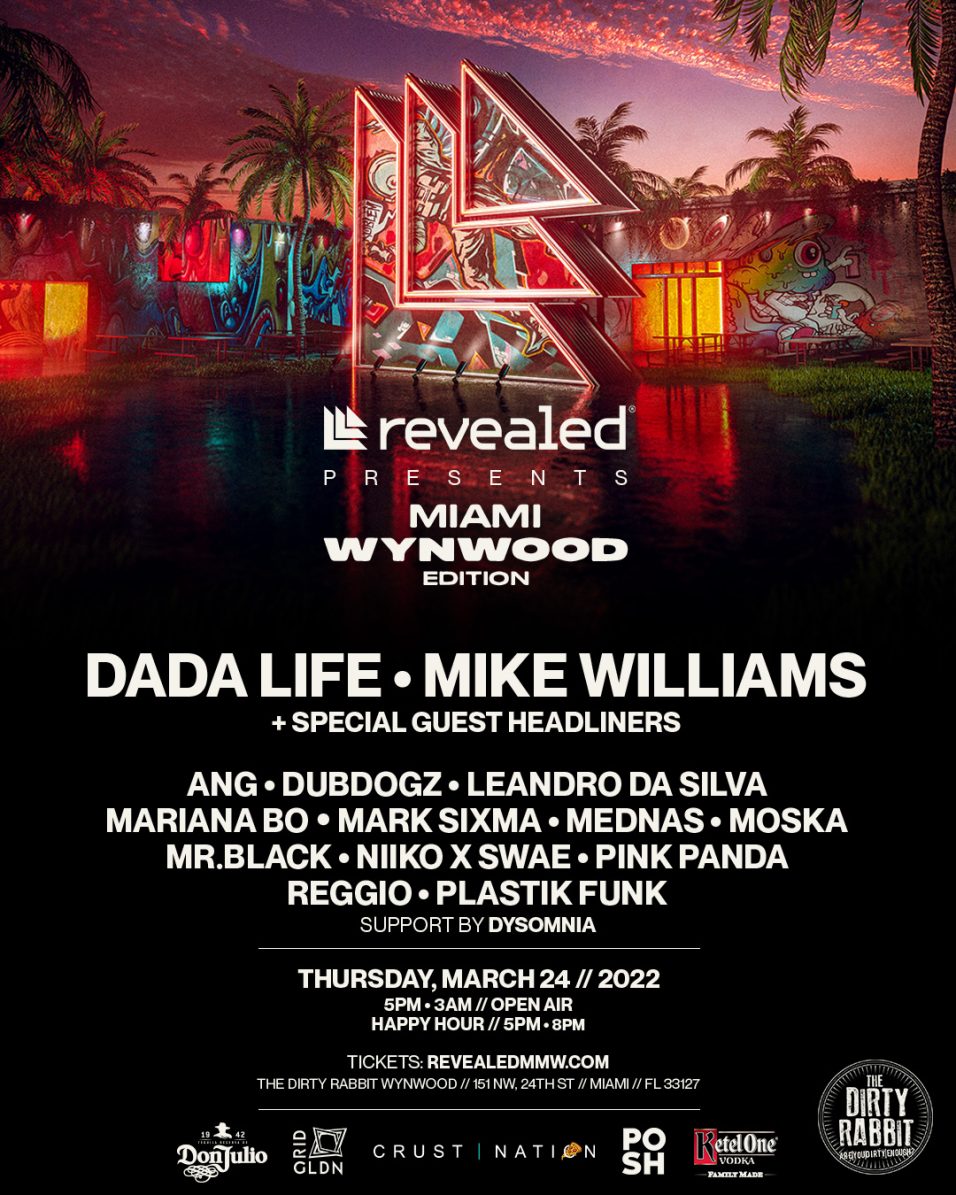 DADA LIFE | MIKE WILLIAMS ANG | DUBDOGZ | LEANDRO DA SILVA | MARIANA BO | MARK SIXMA | MEDNAS | MOSKA | MR. BLACK | NIIKO X SWAE | PINK PANDA | REGGIO | PLASTIK FUNK