When we become true to ourselves in every facet of our lives, we encourage people to do the same, leading to a strong and vivid butterfly effect of change. WorldPride and Sydney Mardi Gras allow us to do so for our LGBTQIA+ communities and members of other cultures, identities, genders, and First Nations people.
But what if I told you that Sydney Gay and Lesbian Mardi Gras, and WorldPride will take place in the same location? The two will come together to create the first LGBTQIA+ pride festival in the Southern Hemisphere!
The festival theme, GATHER, DREAM, AMPLIFY, was created in collaboration with our incredible First Nations and LGBTQIA+ communities. It pays homage to Australia's traditional custodians and embodies their pledge to inclusion and equality.
The chilly winter of February isn't exactly a time for the excitement and jollity of Pride festivities for those in large cities in the Northern Hemisphere. Not if you're fortunate enough to be in Sydney. The sun-filled, end-of-summer skies provide the ideal backdrop for the city's acknowledgment of the progress of queer rights at this time of year.
Sydney WorldPride will honor Australia's wonderful and diverse LGBTQI+ community from February 17 to March 5, 2023, in a city famed for its differences, inclusivity, and proud LGBTQI+ population, throughout the glorious Sydney summer. Sydney WorldPride, which includes all of the adored Sydney Gay and Lesbian Mardi Gras events, kicks off a larger festival that includes art, sport, theater, music events, parties, First Nations programming, and a Human Rights Conference. Over 500,000 people are expected to attend the festival. The iconic pilgrimage to Sydney Mardi Gras is an ultimate bucket-list feat for many in the international community simply because of its considerable distance and unique positioning on the timeline of queer events.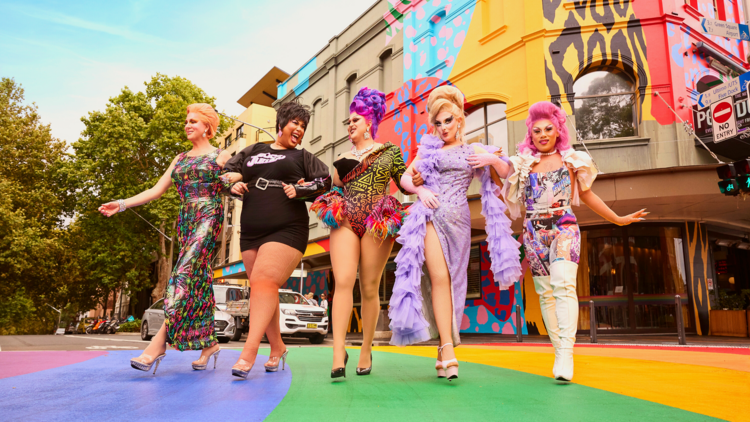 Sydney's hosting of World Pride aligns with the 50th anniversary of the first Gay Pride Week in Australia, the first Mardi Gras Parade's 45th anniversary, and the 5th anniversary of marriage equality in Australia. What's more, the world-famous Mardi Gras Parade returns to Oxford Street for the first time in three years!
Sydney welcomes the world to mark the occasion with Pride in 2023, from its sparkling harbor to the top of the Oxford Street 'gay mile.' Since 2000, cities worldwide have competed to host World Pride, a global LGBTQIA+ festival. Sydney was chosen to host WorldPride in 2023, beating Montreal and Houston. This is the first time a southern hemisphere city has been selected. Previous WorldPride events occurred in New York in 2019 and Copenhagen in 2021.
Sydney WorldPride is already gearing up to be a full-fledged celebration of queerness in one of the world's most lively and progressive cities. There's something for everyone, irrespective of your concept of Pride, with a great variety of dance parties, an opening concert fronted by Kylie Minogue, and community activities. From the Mardi Gras Parade, which begins on Oxford Street and winds its way through the city, to the Live and Proud opening concert, Sydney's streets will burst with rainbow colors.